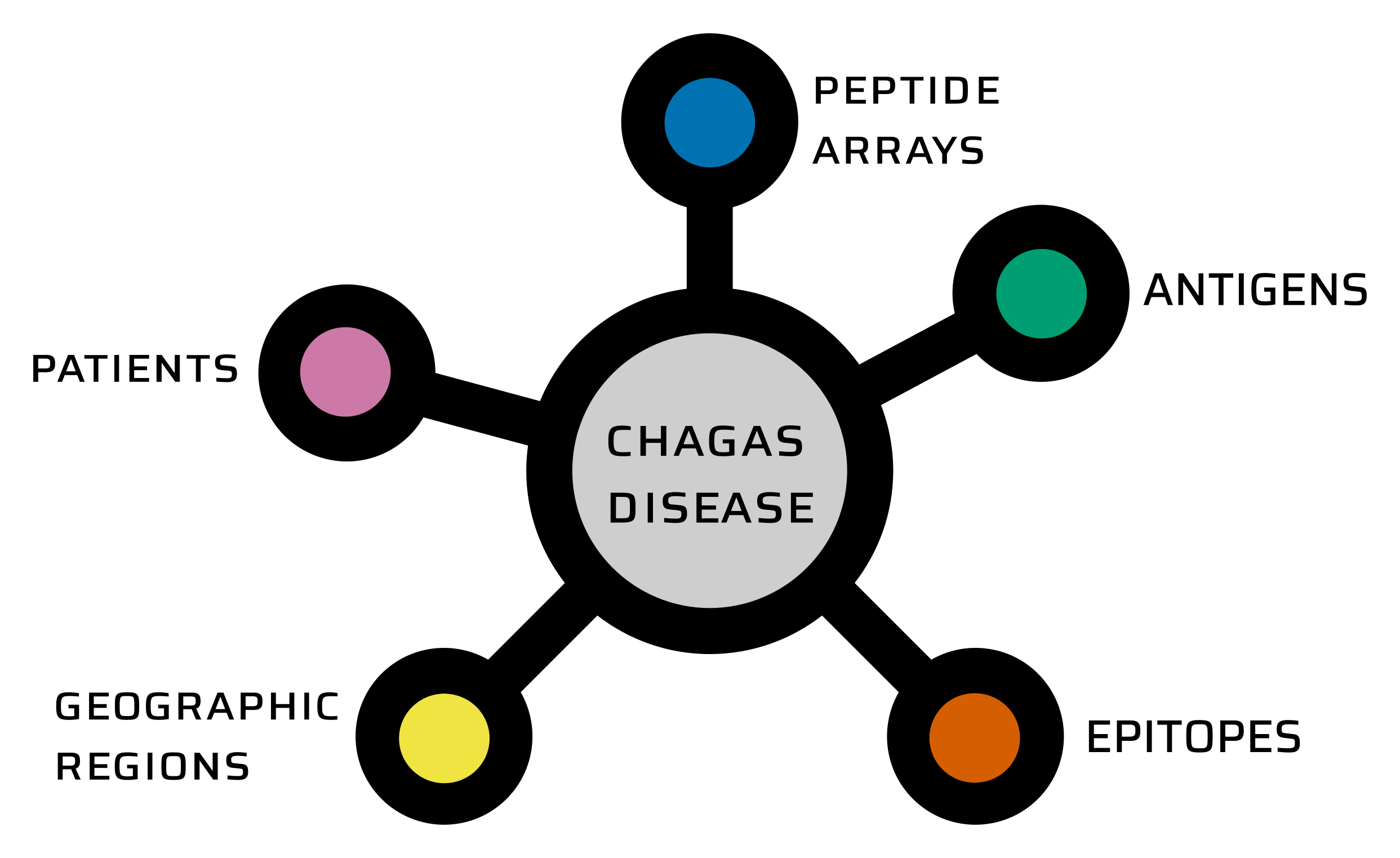 About Chagastope
Chagastope is an atlas of antigens and epitopes for Chagas disease. The resource contains experimental data on antibody-binding to millions of synthetic peptides. Data was obtained by assaying high-density peptide arrays with serum samples from Chagas Disease subjects and matched healthy donors across the Americas.
The Summary section describes this in more detail. The Help section has additional information on plots, how to interact with this website, and how to download and access Chagastope Data.
Citing Chagastope.org
To cite your use of the Chagas Antigen and Epitope Atlas, please use:
A Trypanosoma cruzi Antigen and Epitope Atlas: deep characterization of antibody specificities in Chagas Disease patients across the Americas. Alejandro D. Ricci, Leonel Bracco, Janine M. Ramsey, Melissa S. Nolan, M. Katie Lynn, Jaime Altcheh, Griselda Ballering, Faustino Torrico, Norival Kesper, Juan C. Villar, Jorge D. Marco, Fernán Agüero. bioRxiv 2022.08.19.504544; doi:10.1101/2022.08.19.504544.
(This article is a preprint and has not been certified by peer review).